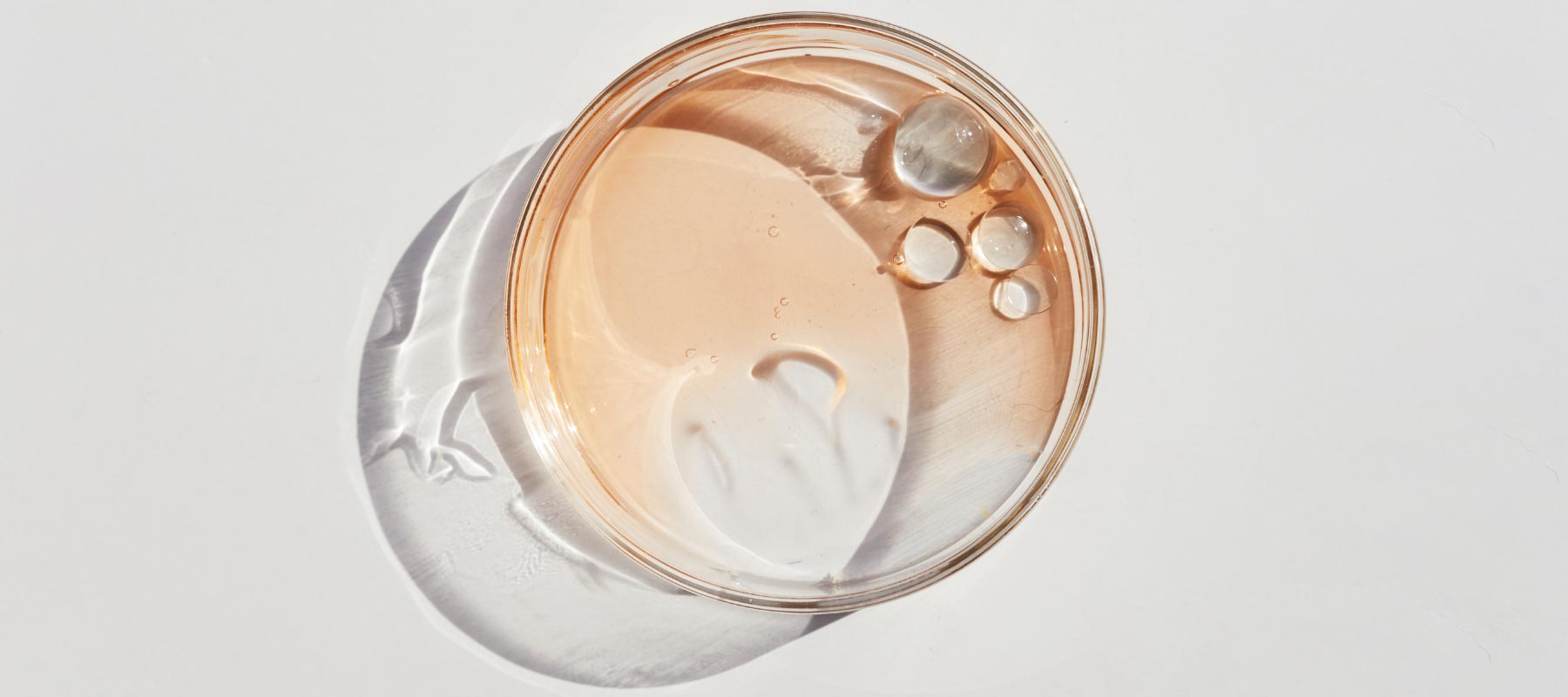 Artificial Preservatives in Skincare: Why They Are Not Worth the Risk
The function of preservatives in skincare formulation is to prevent mould and avoid all kinds of bacteria to develop, especially in water-based products. Oils, for instance, do not require preservatives as microbes cannot grow in a water-free environment. However, not all preservatives are created equal and there's not one-solution-fits-all. Preservatives in skincare are amongst the most allergenic ingredients.
Skin and body care products are readily absorbed through the skin in the long term, and these risky ingredients may be linked to endocrine disruption, serious skin irritations such as contact dermatitis and neurotoxicity. Formaldehyde-releasing preservatives, for instance, are used to inhibit the growth of bacteria, but Formaldehyde is an environmental pollutant and its toxic effects on the immune system have been mentioned in studies (1). Other studies refer to DMDM Hydantoin and Quaternium-15 as skin and eyes irritants, triggering allergies (2). Phenoxyethanol, which was for a long time considered to be a safe option has been banned from ECOCERT and COSMOS standards because it's a petrochemical and toxic for infants and small children (3).
Therefore, as companies, we have this responsibility to come up with solutions that maintain the formula's stability without disrupting the skin's fragile balance.
Alternative preservation solutions, of natural origins
Of course, more studies should be conducted but since there are fewer problematic alternatives available, we highly recommend making the switch. At FEY Cosmetics, we use a natural preservative system based on Glyceryl Caprylate and Glyceryl Undecylenate (4) in combination with Grapefruit Seed Extract and Potassium Sorbate. This system is ECOCERT and COSMOS certified.
Grapefruit seed extract is high in antimicrobial and disinfectant properties, thus used to preserve skin care products. Often blended with vegetable glycerin to avoid any irritation risk. Glyceryl Caprylate (out of plant origin) and Glyceryl monoesters are versatile antimicrobial additives. Their moisturizing and re-fatting properties assist with improving and maintaining the moisture and balanced environment of the skin. It can also help to combat impurities due to its strong activity against Propionibacterium acnes.
Potassium Sorbate is a commonly found preservative in natural skincare, a mild alternative developed from sorbic acid. A derivative of berries, Potassium Sorbate is effective against fungi, mould, and yeast, but has to be combined with other preservatives to fight bacteria. There is a system made out of Benzyl Alcohol, Salicylic Acid, Glycerin and Sorbic Acid that also meets ECOCERT and COSMOS Standards. Japanese Honeysuckle is rich in P-hydroxy Benzoic Acid, a strong antioxidant.
Other alternatives are systems blending sugarcane with vegetable acids. Vitamin C can also help the product stay stable. Ethylglycerin is considered to be as potent as parabens, except that it is gentle and safer.
Certain plant oils and essential oils have the potential to act as preservatives (or used within an elaborated preservative system) because of their fungal and antibacterial properties. Neem oil, cinnamon, eucalyptus, sandalwood, rosemary, clove, lavender, citrus, tea tree, and thyme are some examples.
List of problematic preservatives
Artificial preservatives are a growing concern as they can be potentially hazardous. We previously addressed the issues linked to synthetic and petroleum-based ingredients in cosmetics in order to help you choose smarter ingredients. In today's post, we are sharing a list of preservatives to steer clear from:
Parabens (all its derivatives, Butylparaben, Ethylparaben, Methylparaben, Propylparaben, Isopropylparaben, Isobutylparaben, etc.)
Phenoxyethanol
BHT (Butylated Hydroxytoluene)
C12-15 Alkyl Benzoate
Diazolidinyl
Urrea
Disodium EDTA
DMDM Hydantoin
EDTA
Formaldehyde
Methylchloroisothiazolinone
Methylisothiazolinone
Quaternion 15, 18, 26
Tetrasodium EDTA
Germaben ii
Benzalkonium Chloride
Cetalkonium Chloride
Cetrimonium Chloride
Stearalkonium Chloride
Lauryl Dimonium Hydrolyzed Collagen
Diethyl Ester Dimethyl Ammonium Chloride
Dialkyl Dimethyl Ammonium Methyl Sulfate
Hydroxethyl Methyl Ammonium Methyl Sulfate
Chemical DTDMAC (Dimethyl Ditallow Ammonium Chloride)
Fragrance
Certain preservatives are initially of natural origins yet end up being synthesized in a lab to become petrochemical derivatives (i.e Sodium Benzoate, which has been associated with DNA damages (5). For the reason that synthetic preservatives are cheap to manufacture. Therefore, it is crucial that the INCI's list specifies if it is of natural or artificial origin.
At FEY Cosmetics, we are committed to providing skincare using plant synergy and cutting-edge formulation, hence resorting to plant-powered preservatives to maintain stable and potent products.
References