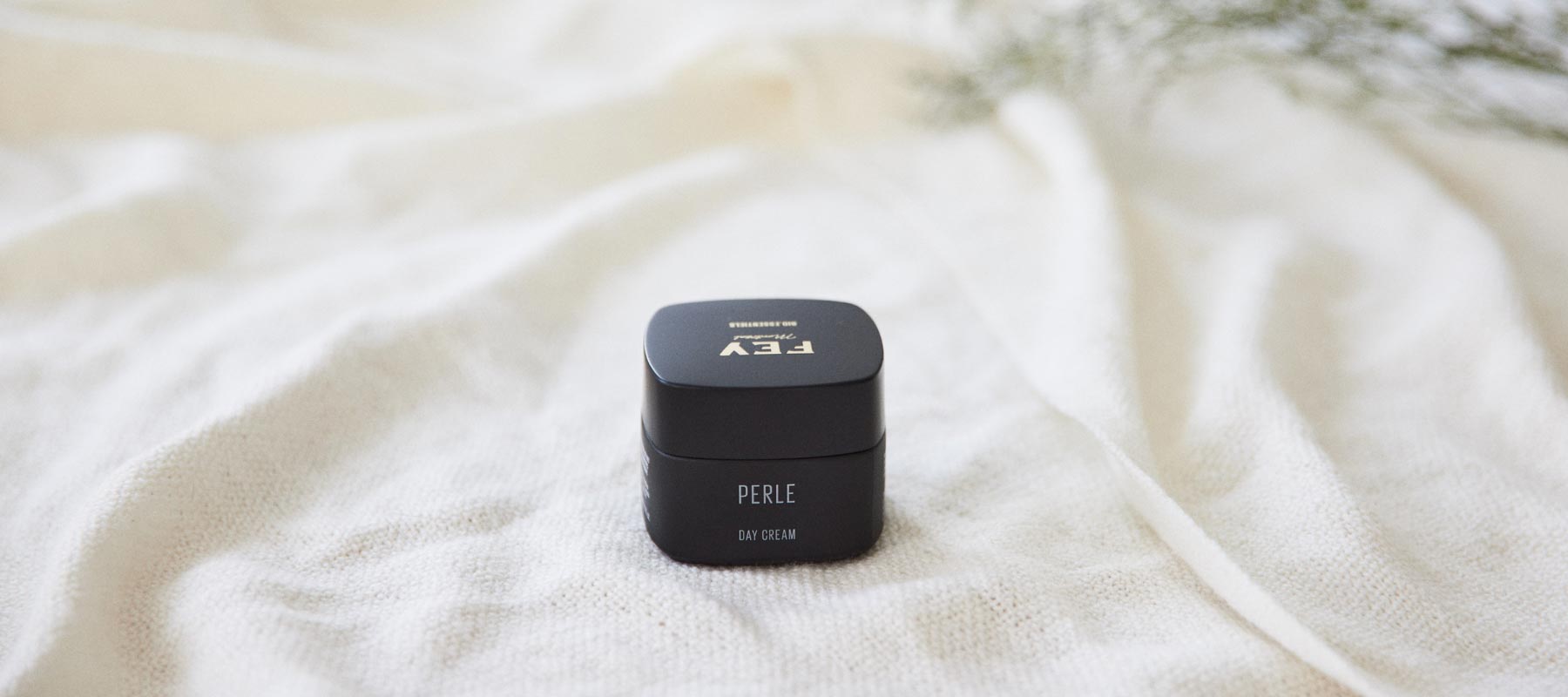 La crème de la crème, meet PERLE, our advanced anti-aging day cream
With the colder temperatures just around the corner, it is crucial to treat and nourish the skin to keep it in prime condition. Nobody enjoys the feeling of dry and cracked skin. This is where our latest skincare innovation, PERLE comes in.

PERLE is our ultra-hydrating cream boasting a complex concentrate of 31 ingredients. Packed with hyaluronic acid, natural peptides, vitamins A, B5, C, D, E, K, fatty acids (omega 3,6,9). PERLE is named after its star ingredient, pearl extract which is highly valued in Asian beauty for its rich content in minerals, antioxidants and amino acids. Pearl extract has the ability to improve skin elasticity, prevent water loss in the epidermis, and elasticity degradation. 
A do-it-all, PERLE prevents, protects and corrects.
Natural & Organic Ingredients
Also nested inside PERLE are these marvellous organic plant extracts and oils:
Sacha Inchi Seed Extract
An affluent source of natural peptides for a defined face contour. Sagginess is visibly improved.
Rosehip Oil
Our high-quality, cold-pressed rosehip oil contains a natural form of all-trans retinoic acid. It is commonly used for the treatment of acne, but it also shows other benefits. Retinoids have the ability to reduce fine lines and wrinkles by increasing the production of collagen and stimulate the production of new blood vessels, thus treating hyperpigmentation.
Jojoba Oil
Highly moisturizing, jojoba seed oil improves skin suppleness while soothing irritations and blemishes. Close to natural sebum, it is largely tolerated by most skin types and has the capacity to balance the sebum production and maintain the skin in perfect balance.
Avocado Oil
Rich in fatty acids which are essential for skin health, organic avocado oil has potent regenerative properties. Used to reduce lines, scars and marks, it evens out the complexion.
Baobab Oil
This exquisite organic oil is a Vitamin C powerhouse, the key to maintain the skin's elasticity and collagen production, while protecting it from oxidative damages.
The wonders of PERLE
Slows down the appearance of fine lines and wrinkles and prevents the formation of new ones.
Minimizes existing skin woes (lines, sagging skin, dry skin)
Boosts hydration and skin elasticity.
Promotes cell growth and contributes to skin regeneration
Soothes itchy, stressed and inflamed skin 
How to incorporate it according to each skin type?
Normal skin: every morning, eventually used in the evening instead of a night cream.
Oily/Combination skin: a little goes a long way, a light application of PERLE is enough to enjoy its benefits. Also, best to use in the morning. Oily or acneic skin might opt for ACQUA and TONUS to hydrate the skin and reduce oiliness and shine.
Dry skin (from mild to severe cases): use PERLE and ACQUA in the morning. Use this combination in the evening too instead of a night cream.
To get the lowdown on the complete FEY routines, head over to our beauty rituals page.
All in all, PERLE is your key ally in achieving firm and vibrant skin. A collagen treat for a youth-enhancing effect. Suitable for all skin types.