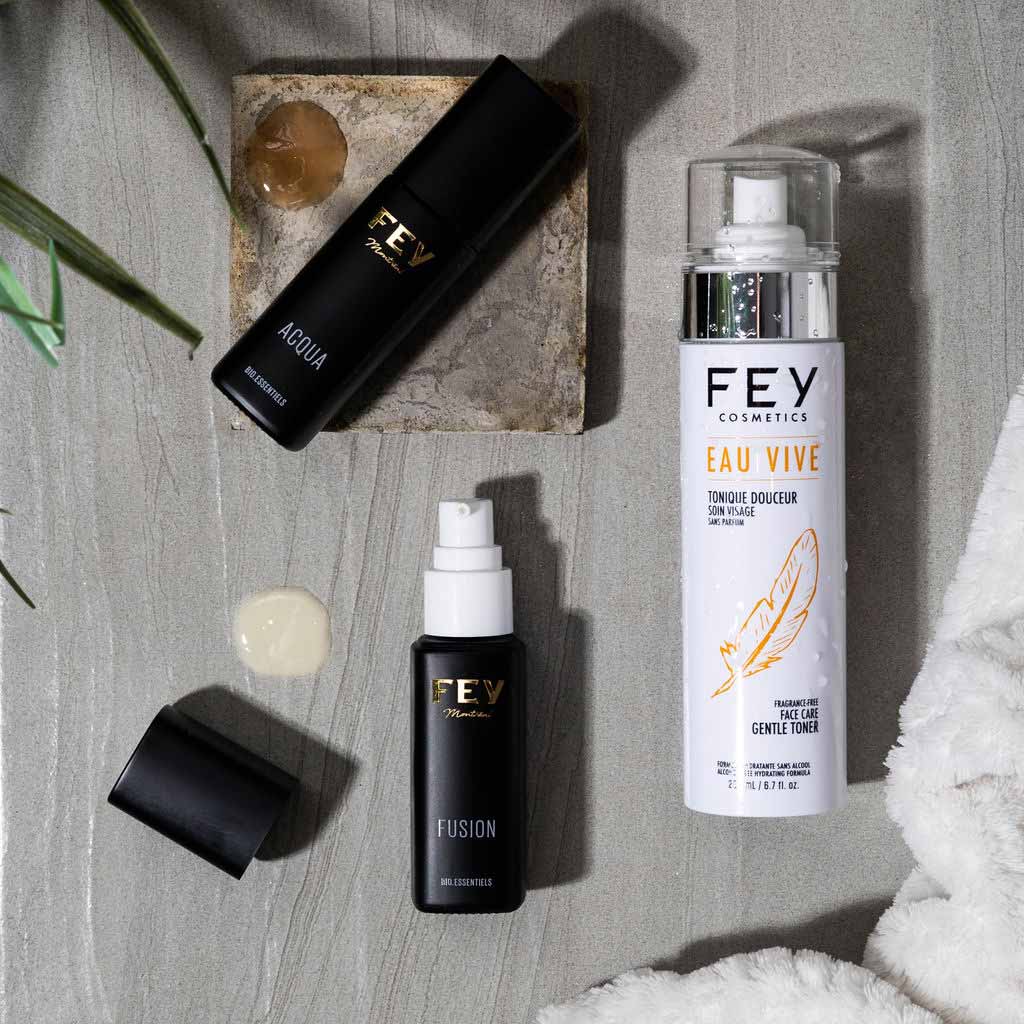 How to Cure Your Dry Skin This Winter?
Did you know that in the winter your skin gets extremely dry from the cold and wind and also from indoor heating? This is true especially in Canada, where winter is harsh, long and unpredictable.
Click here to find out all about skin hydration, dry skin and dehydrated skin.
What Happens to My Skin during Winter?
Due to the radical temperature changes and low humidity, our skin cells produce a significantly lower amount of moisture. The negative impact on the skin rapidly accelerates skin aging and if you wish to look your best, you have to take extra good care of your skin during this challenging season.
Common Symptoms
Common symptoms of winter skin include:
Dryness: Winter air is dry, which can cause skin to become dry and flaky.
Redness and itching: Cold weather and wind can irritate skin and cause redness and itching.
Chapped lips: Lips can become dry and chapped due to the cold and wind.
Cracks in skin: Skin can crack due to dryness, especially in areas like the knuckles, heels, and elbows.
Roughness: Dead skin cells can accumulate and make skin feel rough during winter.
Tightness: Skin can feel tight and uncomfortable due to dryness.
Increased sensitivity: Cold weather can cause skin to become more sensitive and susceptible to irritation.
Top 5 Winter Tips for Skin
Moisturize daily: Use a potent, hydrating moisturizer to protect your skin from dryness. Look for products that contain ingredients like hyaluronic acid, which can help lock in moisture and provide long-lasting hydration. Apply your moisturizer after showering or bathing, and reapply it throughout the day as needed, especially after washing your hands.
Avoid hot showers: Hot showers may feel good on a cold winter day, but they can actually strip skin of its natural oils and make it feel dry and tight. Instead, take lukewarm showers and limit your time in the water to no more than 10 minutes. After showering, gently pat your skin dry with a soft towel, and apply a moisturizer while your skin is still damp to help lock in moisture.
Use gentle, fragrance-free products: Harsh products with added fragrances can irritate and dry out skin.
Protect skin from the elements: Wear protective clothing and apply a moisturizing lip balm to protect skin from the cold and wind.
Hydrate from the inside out: Drink plenty of water to keep skin hydrated from within.
Frequent and generous skin moisturizing as well as deep and extensive skin nourishing is essential in an attempt to protect the skin from freezing winter conditions. Skin moisturizers are designed to fight dehydration and dryness, however, not all of them are equally efficient, completely safe, and suitable for all skin types. At FEY Cosmetics we offer a number of natural body and face skincare moisturizers that seriously address the "winter skin" problem based upon our innovative approach to skincare safety and efficiency.
This professional-grade skincare product contains a powerful combination of natural and organic ingredients such as meadowfoam seed oil, Australian wild hibiscus fruit extract, aloe vera juice, and sea kelp, as well as grape and grapefruit seed extracts. The highly potent skincare formula is significantly reinforced by an intelligent hyaluronic acid-based delivery system that brings the ingredients deep inside the dermis making your skin radiant, soft, and perfectly moisturized.
If you feel that the winter weather has already damaged your skin, it is time to discover FUSION Regenerating Serum, which was designed to provide an immediate skin restoration and replenishment. Just like ACQUA Hydrating Serum, FUSION contains two specialized types of hyaluronic acid that regulate the delivery of the entire formula through skin layers affected by the harsh environmental fluctuations. This cutting-edge skincare booster will recharge your skin cells with a highly efficient combination of chlorella extract, sea kelp, and African tamanu oil, as well a group of essential amino acids and vitamin E, making your skin well hydrated, smooth and completely revitalized.
To round out our trio of essential skin care products for the winter season, let's not forget our EAU VIVE toning lotion, in its "GENTLE" version. Specifically targeted for dry-to-sensitive and stressed skin, this alcohol-free, fragrance-free toning water, enriched with extracts of Agastache Mexicana flower and organic Sea Kelp, acts as an intensive moisturizing and soothing formula, while playing its key role in eliminating impurities and toning the skin during the final stage of skin cleansing and makeup removal. It works in perfect synergy with ACQUA Hydrating Serum and with FUSION Regenerating Serum to take care of your skin redness and tightness during our Canadian winter.
Skincare Routine for Winter Skin
With so many skincare products on the market, it can be difficult to know which ones are right for your skin. At FEY, we have developed several skincare routines that you may want to consider:
Learn more about our recommended skin care routines.
Our Skin Moisturizers
In addition to the above products, we also offer other moisturizing skin care products for the face and body.
By following these tips, you can help maintain the health and beauty of your skin during the harsh winter months. Don't forget to consult a dermatologist if you experience persistent skin problems in winter. With the right care and products, your skin will remain beautiful and comfortable all throughout the winter season.